by Adelle Nazarian12 May 201714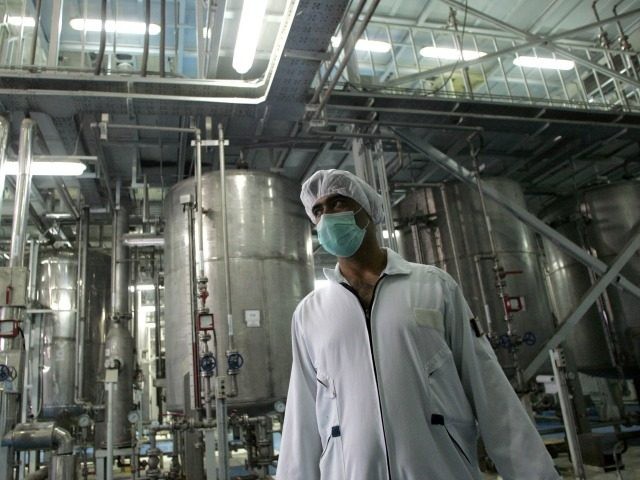 The annual report released Thursday notes that if Iran "chooses to do so its pursuit of these goals will influence its level of adherence to the JCPOA. We do not know whether Iran will eventually decide to build nuclear weapons."
The World Threat Assessment also notes that "
Iran continues to be the foremost state sponsor of terrorism and, with its primary terrorism partner,
Lebanese Hizbailah, will pose a continuing threat to US interests and partners worldwide."
The report states that U.S. intelligence believes "
Tehran would choose ballistic missiles as its preferred method of delivering nuclear weapons, if it builds them
." Ballistic missiles are the delivery vehicle for a nuclear warhead.
Iran has violated international sanctions on a multitude of occasions by carrying out ballistic missiles tests.
"Tehran already has the largest inventory of ballistic missiles in the Middle East," the World Threat Assessment's report states. "Tehran's desire to deter the United States might drive it to field an intercontinental ballistic missile (ICBM)."
The report also notes that Iran's progress in its space program could expedite its path to an ICBM since space launch vehicles use similar technologies.
Last year's
report
similarly stated that while the United States does not know whether the Iranian government will eventually decide to build nuclear weapons, but added that "Iran's implementation of the JCPOA, however, has extended the amount of time Iran would need to produce fissile material for a nuclear weapon from a few months to about a year."
It has been
well over a year
since the JCPOA was implemented. On July 14, the JCPOA will reach its two-year mark.
Last month, a report — which included alleged satellite imagery and intelligence said to be provided by informants working covertly inside the Iranian military —
indicated the Iranian regime is secretly, and illegally, developing weapons at its "off-limits" Parchin nuclear site.
Also last month, Secretary of State Rex Tillerson
stated
, in a letter addressed to House Speaker Paul Ryan, that Iran has remained compliant with the 2015 nuclear deal. In that same letter, Tillerson noted, "
Iran remains a leading state sponsor of terror
, through many platforms and methods."
Follow Adelle Nazarian on Facebook and Twitter
.